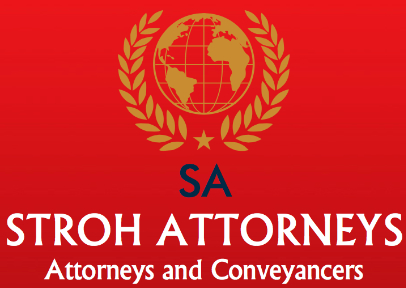 Stroh Attorneys (Silver Lakes)
Email address:
This email address is being protected from spambots. You need JavaScript enabled to view it.
Areas Of Practice:
Association Agreements, Aviation, Commercial, Commercial Drafting, Company Law, Contracts, Conveyancing, Corporate, General Practice, High Court Practice, Information Technology, International Transactions , Litigation (Civil), Litigation (Commercial), Litigation (Corporate), Litigation (General), Litigation (High Court), Litigation (Magistrates Court), Outsourcing, Property Law, Sale of Business, Shareholders Agreements, Sports, Telecommunications
Address:
14 Woburn Drive, Silver Lakes , Pretoria, 0081
Region:
Gauteng / Pretoria
PO Box 11748, Silver Lakes, Pretoria, 0054
How to find us:
Silver Lakes Golf Estate Pretoria
Description:
Years of experience in law,conveyancing, business management and information technology. Owner,director,manager and project manager of companies.Recently also involved in an advisory role on information technology and drones.
 Appellate Division of the Supreme Court,Supreme Court Division(Civil), Magistrate Court Litigation (Civil and Criminal) and Conveyancing are fields of interest and experience.
The past 7 years additional experience gained on advisory,management and operations side of information technology ( networks, telecoms,datacenters).
Directors:
Johan David Stroh
Contact Person:
Johan David Stroh